CRUISIN' DOWNTOWN 9
until 4:00 PM
@ Downtown North Bay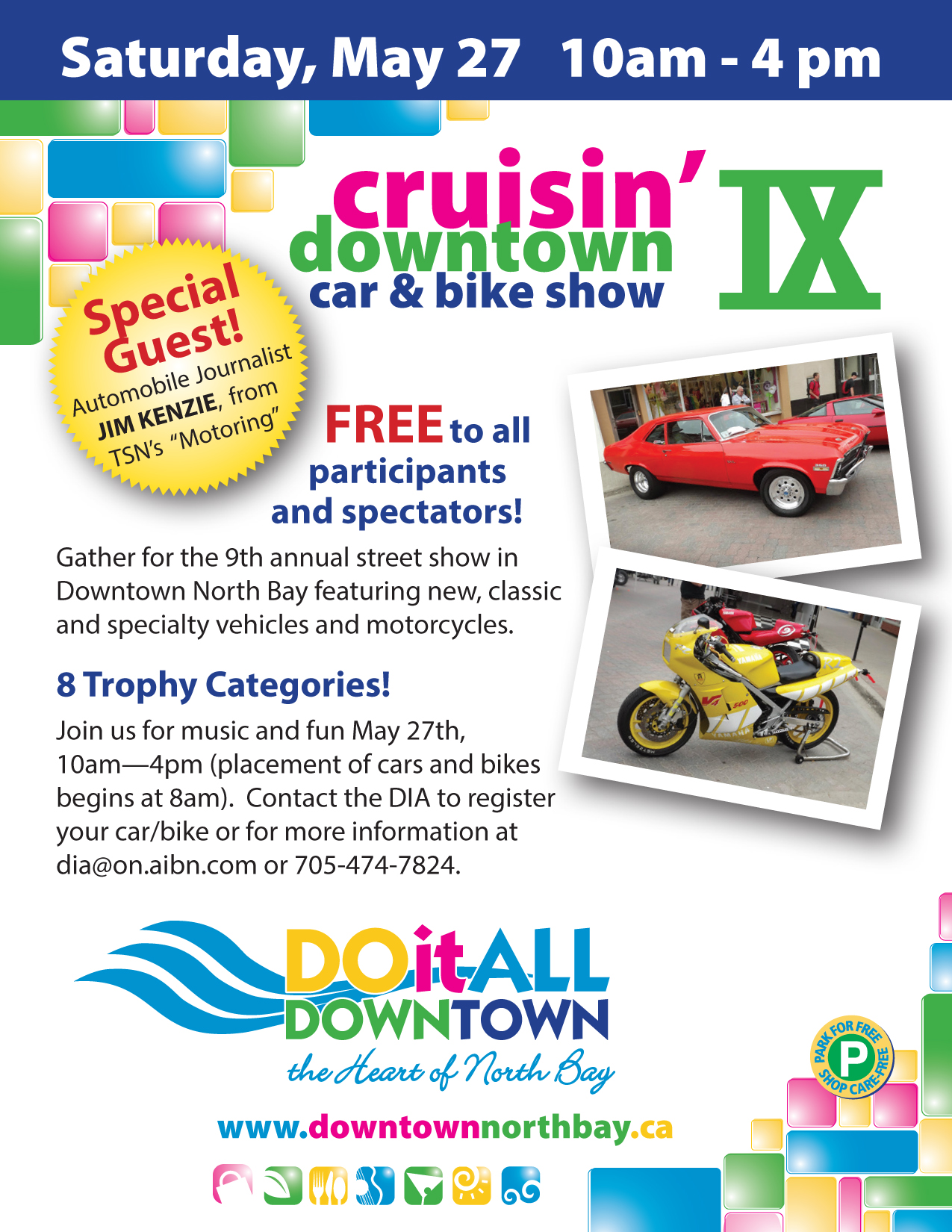 Downtown North Bay would like to invite you to our 9th Annual Event - Cruisin' Downtown in North Bay, Ontario
This year's event is happening on Saturday May 27th from 10 am - 4 pm.
Last year motorcycle and special interest car enthusiast joined us on the streets of Downtown North Bay.
This year we would like to see you!
Once again this year there will be trophies and prizes awarded for the various categories.  This is a NO CHARGE event to the PARTICIPANTS and a NO CHARGE event to the PUBLIC. 
This year has THE RETURN of Jim Kenzie Canada's foremost automotive journalist.  He has been Chief Auto Reviewer for The Toronto Star's Wheels section and he appears on "Kenzie's Korner" on TSN's Motoring.  Mr. Kenzie will also be bringing a special interest vehicle to the event.
We look forward to seeing you on Saturday May 27th at CRUISIN' DOWNTOWN 9.
For more info or to pre-register email us at dia@on.aibn.com OR contact our Executive Director Jeff Serran 705-474-7824.